Tagaia Chronicles Early Demo
A downloadable game for Windows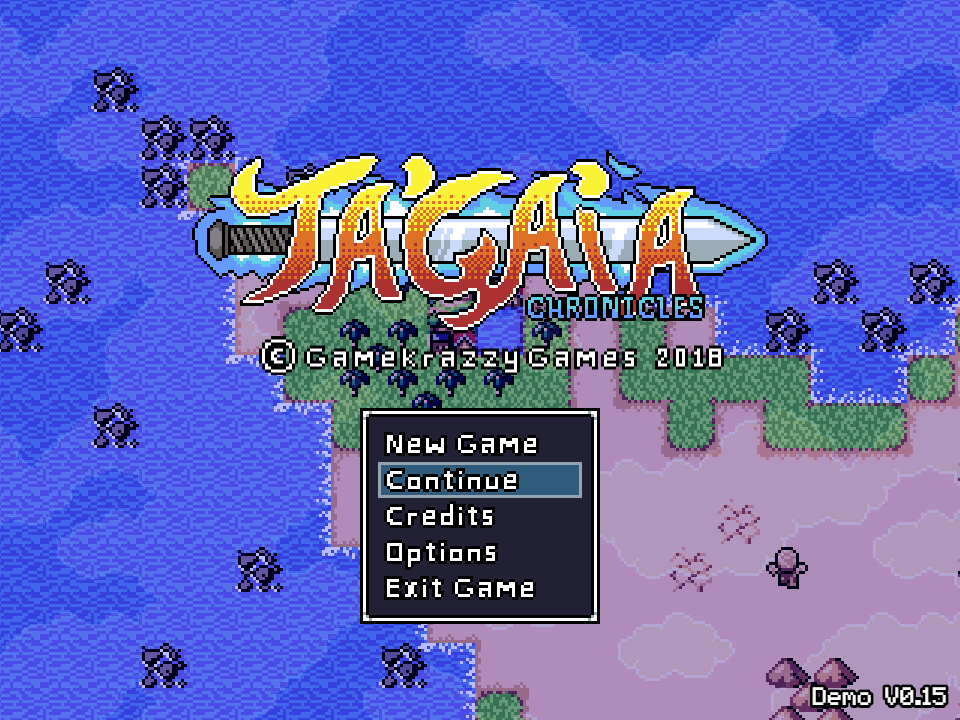 Ta'gaia Chronicles is a story of a boy's quest to learn
of his true origins, as he traverses the world of Ta'gaia...
He will face many dangers, and unravel the mystery of the
past he never knew...
(Game is still in early development, all content is subject to change)
Download
Click download now to get access to the following files:
TagaiaChronicles.zip
317 MB
Comments
Log in with itch.io to leave a comment.
Finally managed to beat the Spider Queen.
Will the full version be a free or paid game?

The full version I plan on refining and polishing even more then what you see in this demo, so I definitely want it to be a paid game available on steam, and maybe here. but yes... definitely paid.
Okay then.
Love the soundtracks btw. Especially the boss fight soundtrack.
Maybe make the OST purchasable too?
This looks incredible! Excited to try it when I get home. Really polished tutorial video and neat animations. May I ask who did your art assets?

Best of luck ahead!
Haha thanks, I love questions like this!
That astounding fellow who did my art assets is Gamekrazzy. ;P

https://twitter.com/gamekrazzy

all jokes aside, I hope you have a wonderful experience with the demo! :D

I was just wondering, will there be a full release? Because i absolutely love this game xD
Wow very impressive! I never would've guessed you made it with RPG Maker MV.
Hats off to you, friend.
Name of game engine?
EDIT: Nvm, It's RPG Maker MV (one of your videos gave it away).
I'm having a lot of fun with this.
Also, the first boss (warden) isn't actually hard, except the part where he one shots you (39 DMG). How can I pass that?

Glad to hear that you are having fun with it!
Scan is a great ability by the way, give it a try! 😉
Hey man, I would be interested to know how you turned off the text softening built into the engine, if you don't mind sharing that info?